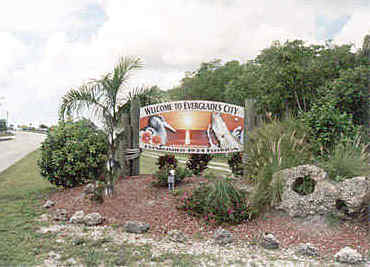 Everglades City Everglades City is a mile long mangrove island with crab houses, shops, restaurants, motels, marinas, museums, an airport, canoe & kayak guided adventures, aerotours, boat tours, airboat rides, canoe/kayak/bicycle rentals and nice walking paths. It is known as 'the fishing and stone crab capital of Southwest Florida' and is one end of the Wilderness Waterway, the Everglades backcountry route linking Everglades City to Flamingo.

Activities in the area include: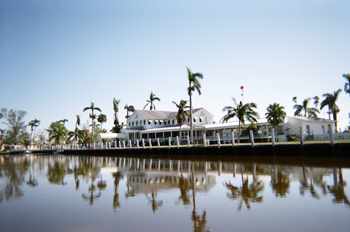 Airboat Tour through the Everglades
Pontoon Boat ride through the 10,000 islands
Everglades National Park Boat Tour
Tram Ride through the Everglades
Swamp Buggy Tour through a Cypress Forest
Alligator Farm Tour
Tour of The Museum of the Everglades
Native Indian Village tour



Everglades City Restaurants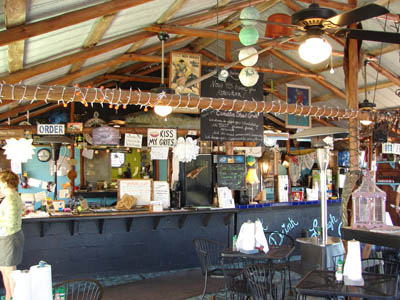 Joanie's Blue Crab Cafe
Seafood 39395 Tamiami Trl E

Camellia Street Seafood
Seafood Camellia St

City Seafood
Sandwiches/Subs, Seafood 609 Begonia St

Havana Cafe
Breakfast/Brunch, Seafood, Cuban 172 S. Lopez Lane

Everglades Scoop
Desserts/Ice Cream 203 Copeland Ave S

Everglades Seafood Depot
Seafood 102 Collier Ave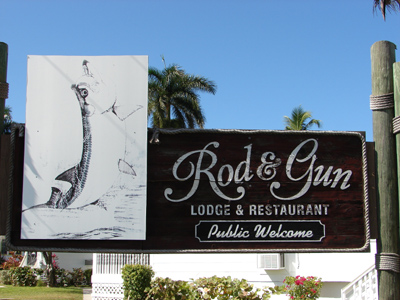 Island Cafe
American 305 collier ave

Tippy's Big Cypress BBQ
Barbecue 39025 SW 8th Street

Last Frontier
305 Collier Ave

Old Tamiami Trail Restaurant
HC 61 Box E7600

Oyster House Restaurant
Seafood 901 Copeland Ave S

Rod & Gun Lodge & Restaurant
American 200 Riverside Dr

Coopertown Restaurant
Burgers, Sandwiches/Subs, Southern/Soul 22700 SW 8th St

Captain's Table Seafood
American, Buffet, Seafood 102 East Broadway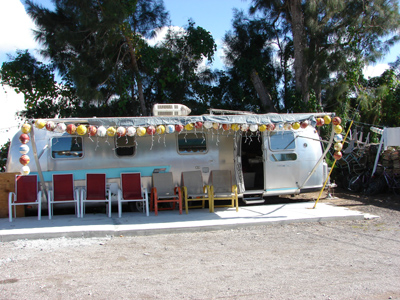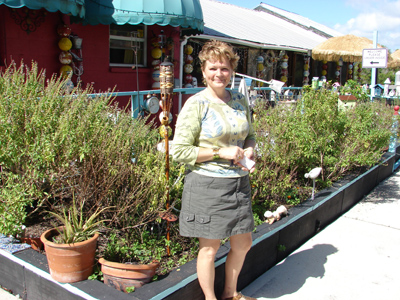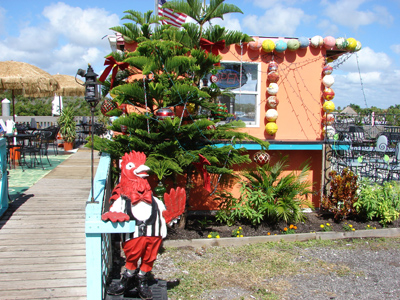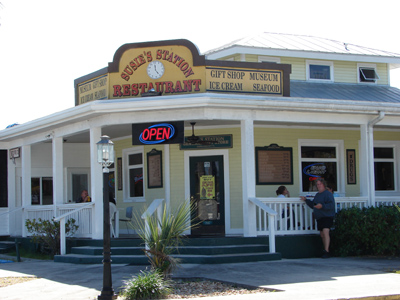 Everglades City Attractions
We invite you to take a virtual tour of some of our most popular travel destinations in Everglades City including the Everglades City Museum and the Gulf Coast Visitor Center.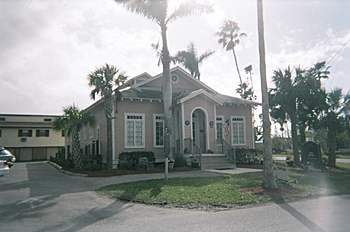 The Everglades City Museum is located at 105 Broadway Ave. West The Collier County Museum's branch facility in Everglades City provides visitors with an in-depth look at over 2,000 years of human history in Southwest Florida's unique "River of Grass". Museum of the Everglades offers a unique look back at Collier County's development in the early 1920's. Permanent exhibits feature Barron G. Collier's successful transformation of a pioneer village into a modern 1920's town and his fulfillment of a promise to complete the road (the Tamiami Trail) that would open the area to tourism and development. Florida Archaeology Day at the museum and Old Florida Festival at the Everglades Museum are a celebration of 6000 years of South Florida history . Please phone 941-695-0008 for more information.
The Gulf Coast Visitor Center Information Center, Everglades City
The Gulf Coast Visitor Center is located in Everglades City, in the northwest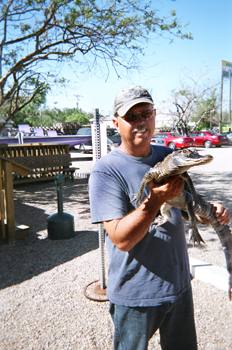 corner of the park. The visitor center has natural history exhibits, and information, and issues backcountry permits and park passes. It is open daily from 7:30 am to 5:00 pm November to April, and 8:30 am to 4:30 pm. May to November. Gulf Coast is the gateway for exploring the Ten Thousand Islands, a maze of mangrove islands and waterways that extends south to Flamingo and Florida Bay.
A 1 hour 45 minute narrated boat trip provides an overall description of this saltwater ecosystem. Canoes may be rented to explore Chokoloskee Bay and the Turner River. For the more adventurous, the 99 mile (159 km) Wilderness Waterway, accessible by canoe, kayak, or small motorboat, winds through the mangrove islands all the way to Flamingo. Please phone: 239-695-4731 for more information.
Jungle Erv's Alligator Park, Everglades City Visit the alligator park for tales from the Gator Man. Attraction type: Park; Wildlife park
Everglades City is surrounded by several scenic parks, including Everglades National Park, Big Cypress National Preserve, Collier-Seminole State Park, and Fakahatchee Strand State Preserve.
Everglades National Park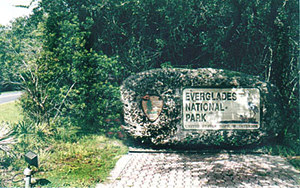 Everglades National Park is a wonderful place to explore wilderness, waterways, and more. Everglades National Park has been designated a World Heritage Site, an International Biosphere Reserve, and a Wetland of International Importance.
Established in 1947, the Everglades National Park covers 4,000 sq mi in southern Florida extending from Lake Okeechobee southward to Florida Bay. Federal Land comprises 1,398,617.13 acres, Non-Federal Land - 461.13 with the gross total area acres of 1,399,078.26. The Everglades is a unique ecosystem and is completely dependant upon water flow, making it one of the largest and most productive estuaries in the world.
The Everglades is a massive ecosystem with over 600 species of birds and animals and thousands of plant varieties and home to several of the world's endangered species.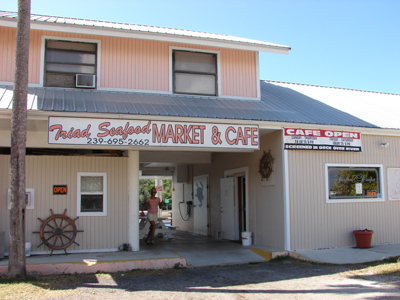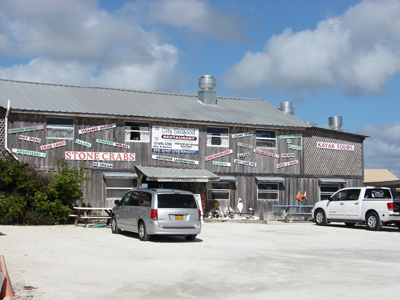 Ten Thousand Islands, Florida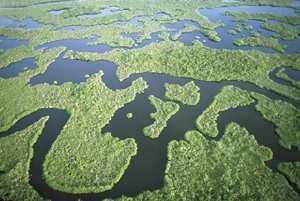 The Ten Thousand Islands is the coastal area in the Everglades National Park where mangrove islands and shallow creeks make a wilderness maze. The 'islands' are a labyrinth of water and mangroves. Some of the islands are landmasses called keys but many are clumps of mangrove trees rising out of coral reefs, oyster beds, and sandy shoals. The area lies southeast of Naples and northwest of the Everglades National Park. The many islands form a transition from the freshwater marsh of the "river of grass" to the open salt water of the Gulf of Mexico. These islands are an import filtration area for the fragile eco system in the area.
Marco Island is the largest of Florida's Ten Thousand Islands, located on the Gulf of Mexico in Southwest Florida.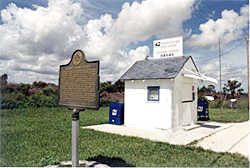 The post office at Ochopee, Florida, our nation's smallest, is a regular stop on the south Florida tourist circuit.

The Ten Thousand Islands Refuge
The Ten Thousand Islands Refuge, established in December 1996, is located 20 miles southeast of Naples near Goodland, Florida. It emcompasses 35,000 acres in the lower end of the Fakahatchee and Picayune Strands of Big Cypress Swamp. Approximately two thirds of the refuge is mangrove forest - It has over eight thousand acres of mangrove making it one of the largest North American estuaries. The remainder of the acerage is divided between 16,000 acres marine water, 11,000 acres freshwater marshland and other habitat. The refuge is used year round by manatees and sea turtles and has large concentrations of endangered wading birds including wood storks, water birds, shorebirds. Roughly 200 species of fish have been documented in the area and much of the sea grass beds and mangrove bottoms serve as vital nursery areas for marine fish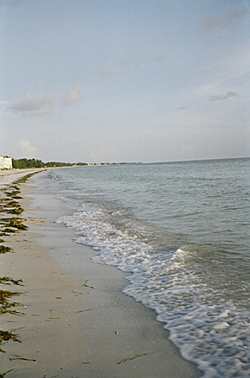 Some of the species located here are threatened and endangered species including West Indian manatee, bald eagle, peregrine falcon, wood stork, and the Atlantic loggerhead, green, and Kemp's Ridley sea turtles .

Public Use Opportunities:
Fishing.
Hunting.
Wildlife Observation.
Photography.
Wildlife Viewing Trail.
Camping.

The refuge is located approximately 20 miles southeast of Naples, Florida, on the south side of Highway 41. The wester boundary lies along county road 92. The Gulf of Mexico borders the southern boundary, and the eastern boundary lies just west of Everglades National Park, and FAKA Union Canal in the northern portion of that boundary.

The refuge is largely wetlands, a boat is the best means to get around the refuge. Boating is a must for fantastic sportfishing in the backwaters. Boat ramps are located in Goodland, Florida and Port of the Islands Resort on the Faka Union Canal. Commercial boat operators (tour guides) are available in these areas too.

Our network of Florida websites give you everything you need to know to plan your trip online when visiting exciting Everglades City .. It's all right here at your fingertips...with just a click of your mouse!


ONLINE SCHOOLS
EARN YOUR DEGREE FROM HOME!
FLORIDA CAREER DIRECTORY


Are you tired of your job? Ever thought about going back to school in your spare time to further your career?
Online programs give working adults and full-time students tremendous scheduling flexibility and the opportunity to earn a degree in less time than is usually possible through on-campus attendance.
If you want to start or accelerate your career, explore the online programs & request free information in the following areas:
click on the links below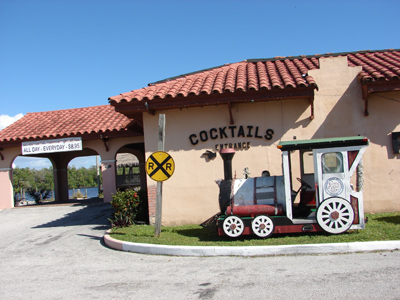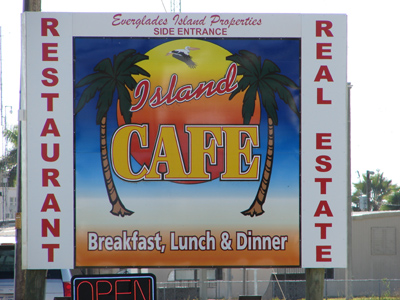 Looking for a dock/boat slip in the Everglades?
Click here for more information

EVERGLADES FISHING CHARTERS & GUIDES
Virtual Slideshows!
Take a virtual tour of famous Florida landmarks and popular destinations throughout the Sunshine State!
We invite you to enjoy our exclusive virtual slideshows and stunning color photography of Florida's beautiful scenery. If you're visiting us from the colder northern climates, sit back and enjoy the sun & surf !


COMMON EVERGLADES GAME FISH



Snook



Tarpon


Redfish


Description: distinct lateral line; high, divided dorsal fin; sloping forehead; large mouth, protruding lower jaw; grows much larger than other snooks; pelvic fin yellow. Where found: from central Florida and South Texas south, usually INSHORE in coastal and brackish waters, along mangrove shorelines, seawalls, and bridges; also on reefs and pilings nearshore.
Size: most catches 5 to 8 pounds. *Florida Record: 44 lbs., 3 ozs.
Description: last ray of dorsal fin extended into long filament; one dorsal fin; back dark blue to green or greenish black, shading into bright silver on the sides; may be brownish gold in estuarien waters; huge scales; mouth large and points upward.
Where found: primarily INSHORE fish, although adult fish spawn OFFSHORE where the ribbon-like larval stage of the fish can be found. Size: most angler catchs 40 to 50 pounds. *Florida Record: 243 lbs.
Description: chin without barbels; copper bronze body, lighter shade in clear waters; one to many spots at base of tail (rarely no spots); mouth horizontal and openng downward; scales large. Where found: juveniles are an INSHORE fish, migrating out of the estuaries at about 30 inches (4 years) and joining the spawning population OFFSHORE.
Size: one of 27 inches weighs about 8 pounds. *Florida Record: 51 lbs., 8 ozs.

Permit

Sea Trout



Bonefish


Description: color gray, dark or iridescent blue above, shading to silvery sides, in dark waters showing golden tints around breast; small permit have teeth on tongue (none on pompano); no scutes; dorsal fin insertion directly above that of the anal fin; 17 to 21 soft anal rays.
Where found: OFFSHORE on wrecks and debris, INSHORE on grass flats, sand flats, and in channels; most abundant in south Florida, with smaller specimens from every coastal county.
Size: common to 25 pounds. *Florida Record: 51 lbs., 8 ozs.
Description: dark gray or green above, with sky blue tinges shading to silvery and white below; numerous distinct round black spots on back, extending to the dorsal fins and tail; black margin on posterior of tail; no barbels; no scales on the soft dorsal fin; one or two prominent canine teeth usually present at tip of upper jaw.
Where found: INSHORE and/or NEARSHORE over grass, sand and sandy bottoms; move into slow-moving or still, deep waters in cold weather. Size: common to 4 pounds on west coast, larger on east coast. *Florida Record: 15 lbs., 6 ozs.
Description: silvery color with bluish or greenish back; slender, round body; snout long, conical, aiming downward and overhanging lower jaw; dark streaks between scales on upper half of body and faint crossbands extending down to lateral line; extremities of dorsal and caudal fins shaded with black. Similar Fish: ladyfish, Elops saurus
Where found: primarily INSHORE fish inhabiting shallows of the Florida Keys; found in shallows often less than 1 foot deep, usually over lush grass flats, occasionally over white sand. Size: 3 to 5 pounds. *Florida Record: 15 lbs., 6 ozs.

Jack
.

Black Drum


Grouper

Description: color bluish-green to greenish-gold back and silvery or yellowish belly; soft dorsal and anal fins almost identical in size; prominent black spot on operculum (gill cover); black spot at the base of each pectoral fin; no scales on throat.
Where found: common in both INSHORE waters and the open sea.
Size: usually 3 to 5 pounds. *Florida Record: 51 lbs
Description: high arched back; 10 to 14 pairs of chin barbels; gray or black colored body in adults; young have 4 to 6 vertical bars; has cobblestone-like teeth capable of crushing oysters; scales large.
Where found: INSHORE fish common to bays and lagoons; bottom dweller often found around oyster beds; also OFFSHORE.
Size: common to 30 pounds. *Florida Record: 93 lbs.
Description: olive or gray body coloration with black blotches and brassy spots; gently rounded preopercle. Similar Fish: gag M. microlepis; yellowfin grouper, M. venenosa.
Where found: OFFSHORE species; adults associated with rocky bottoms, reef, and drop off walls in water over 60 feet deep; young may occur INSHORE in shallow water.
Size: common to 40 pounds, may attain weights exceeding 100 pounds.

Moving to South Florida Paradise!

South Florida and Southwest Florida offers gorgeous beaches and a tropical lifestyle! With less severe winters than many parts of the country you can expect to spend less on winter clothing and heating fuel - making the cost of living more reasonable. South Florida is one of the fastest-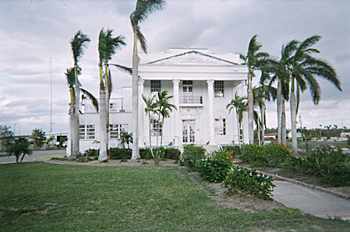 growing areas in the state and a great business environment. South Florida's skilled workforce and advanced infrastructure have helped the growth of more than 600 technology companies and many Fortune 500 businesses.There is a great transportation network, including a recent $438 million expansion and upgrade at Southwest Florida International Airport. Historic and cultural amenities range from Seminole Indian reservations to Thomas Edison's home, from hundreds of local art galleries to the region's many performing arts centers making moving to this region in Florida very desirable. The Southwest Florida real estate market is in full swing with golf communities, condos, waterfront homes and all types property. For more information on Florida relocation click here

FLORIDA VACATION RENTALS
Great deals on vacation homes and condos!
Search by date, price, location. Pictures & full descriptions!
Click here
This website is owned and operated by the Official Florida Visitor Guide .com Network & internet publishing group.
For advertising and editorial content, please contact Rob Grant. The Official Florida Visitor Guide .com Network reserves the right to reject, modify or cancel any advertising at its sole discretion.
Email Us
New York Offices (518) 891-3745